Parts Specials & Promotions
WeatherTech Floor Liners
The WeatherTech Floor Liner completely covers the interior carpet of your vehicle giving absolute protection against snow, road salt, slush and spills. Once fluids become trapped in the reservoir, away from shoes and clothing, they are easily removed from the WeatherTech FloorLiner over the door sill with no fuss. Jim Tubman Chevrolet is an official supplier of WeatherTech Floor Mats.
$10.00 Off Entire Product Line
Universal Floormats
Whether you work outside and push your vehicle to the limit, or you just use your car, truck or SUV to get from point A to point B, it is important to keep your vehicle as clean as possible to ensure the best resale value when it is time for an upgrade. What's the best way to do that? Replace your factory carpet floor mats with universal rubber mats. They provide your round carpet protection and will fit most vehicles.
Front and Rear Floor Mats, $29.95 + HST (Black Only)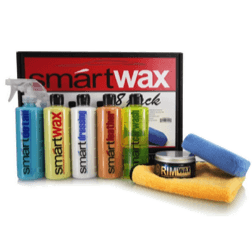 SmartCare Products
SmartDressing: For use on interior & exterior vinyl, rubber, tire and plastic cleaer, conditioner, protectant. Delivers a dry to the touch new shine finish that works as a protective barrier against UV light and deterioration.
SmartCarWash: Premium wash and gloss enhancer shampoo in one. Formulated with synthetic polymers, this product delivers a car wash concentrate that loosens and emulsifies the toughest dirt and road grime, allowing them to glide off the surface, leaving it clean and shiny.
SmartWax: Pure 100% carnauba based wax & polish. Cleans shines and protects vehicles in one easy step. It restores original shine, adds gloss & depth to the paint as well as cleans tree sap, bird droppings, road film or anything that settles on paint without damaging the surface.
SmartWax Wheel & Rim Cleaner: Smartwax Gel safely and effectively eliminates the most stubborn brake dust, oil and rubber residue. This unmatched and unique gel formula clings to the wheels, enabling it to clean fast. The acid-free, non-corrosive gel is safe on all types of painted, alloy, anodized, clear coated, chrome, aluminum and stainless steel wheels.
10% Off Entire Product Line